Get organized for the new school year with this colorful and fun dry erase weekly calendar that you can make today!
Back to school time is just around the corner for us. Like many parents out there, I'm not to sure what school is going to look like this year. Thanks 2020 (insert eyeroll!) Whatever happens, I am preparing now to be as organized as possible.
THIS POST CONTAINS AFFILIATE LINKS MEANING IF YOU CLICK ON ONE AND MAKE A PURCHASE, THIS BLOG MAY RECEIVE COMPENSATION, AT NO ADDITIONAL COST TO YOU. PLEASE SEE THE POLICY PAGE FOR FULL DISCLOSURE.
As part of the StyleTech Craft 2021 -2023 design team, this post has been sponsored by Styletech Craft. Compensation and oduct have been provided to me for the purpose of this post. This post also contains affiliate links, meaning that I might receive a small commission if you click on a link and purchase, at no cost to you. All ideas and opinions are all my own.
Personalized Travel Kit Supplies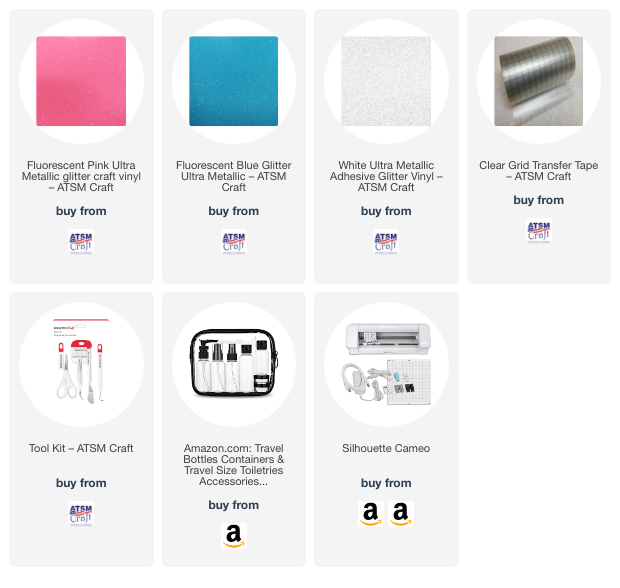 My middle daughter is just starting middle school, and she's motivated to be as organized as possible. She wanted a bright and cheery dry erase board, so that she can be accountable for all she needs to do. Of course she pulled up a bunch of examples that were either kind of boring, or kind of over priced.
So, we ordered this basic, black framed and magnetic dry erase board and picked out some fun Gloss Craft Vinyl colors from StyleTech Craft. There are a ton of colors to choose from, so it was kind of tough, but in a good way!
To make this dry erase board, I had to take measurements and divide to make sure I got everything as straight as possible. The masking tape with the measurements on it definitely helped. It was kind of a happy accident, because I was going to use painters tape, but couldn't find it.
The days of the week were cut out in the font Delish Pro, which is my favorite font. I bought the Echo Park Bead Border from the Silhouette Design store, then used the software to remove the middle, so that it cuts solid circles.
The Clear Grid Transfer Tape is an essential when trying to get the borders and days of the week on straight. Plus, it's pretty satisfying when everything lines up.
This dry erase weekly calendar turned out so cute and colorful! I can't wait to see it filled up with activities!
Supplies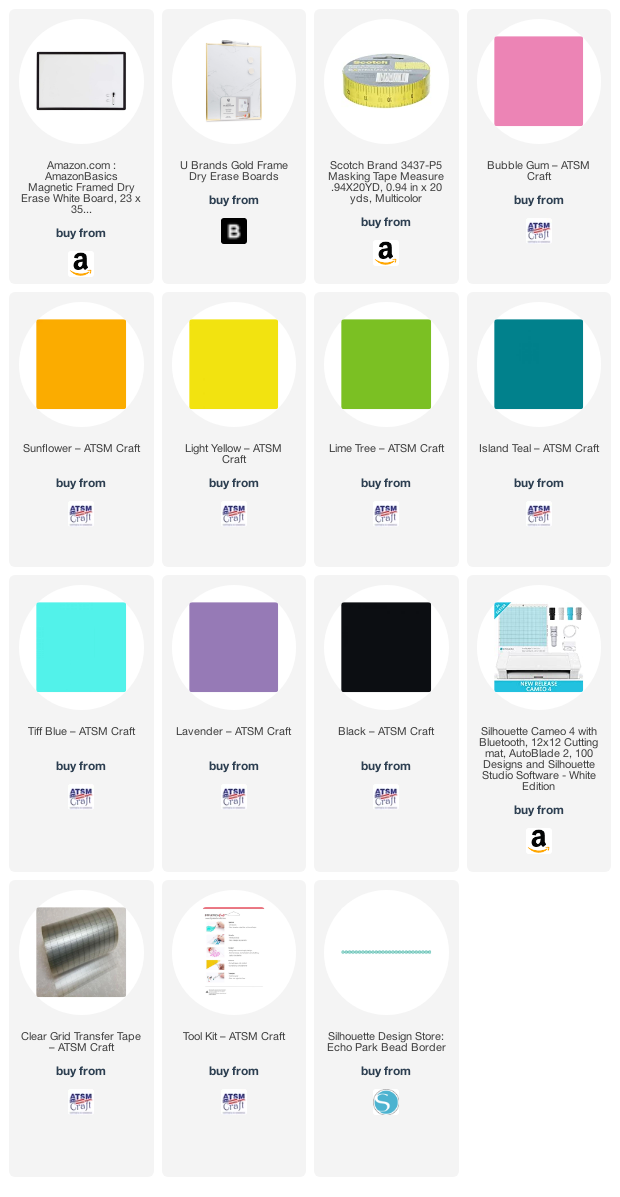 Other ideas you will love:
Pin This For Later