Make these fun foiled gift tags with a gel plate printed background. Each one is unique and they are fun to make!
THIS POST CONTAINS AFFILIATE LINKS MEANING IF YOU CLICK ON ONE AND MAKE A PURCHASE, THIS BLOG MAY RECEIVE COMPENSATION, AT NO ADDITIONAL COST TO YOU. PLEASE SEE THE POLICY PAGE FOR FULL DISCLOSURE.
I have two new craft obsessions lately, gel press printing (which I posted about here) and using the Glimmer hot foiling system. Seriously, I am adding shiny foil to all my paper projects lately. I love how it adds light and dimension to my gel printed papers.
The key to great depth and texture of these gift tags is gel pressing multiple layers of paint on to the chip board. I had a piece of chip board to use, but you can also use cereal boxes or other snack boxes made with the thin cardboard material.
Use bubble wrap or stencils to create texture. Once you are happy with your gel print, set it aside to dry. When it is dry, use your die cutting machine to cut out tags. I was able to get six out of the piece of chip board I had prepared.
While you are cutting the tags, go ahead and turn on the Glimmer so that it can heat up. I love this machine. It does get pretty hot, not scalding though, but do keep little hands away from it. Once your Glimmer is heated and the plate is warm, it's time to foil! There are so many hot foil colors to choose from on the Spellbinders website.
While the photo below shows the foil on the tags with a good embossing after running the Glimmer through the die cutting machine, definitely cut the foil so it is just a little bigger than the plate you are using. The one below is too big and foil stuck to places that it shouldn't.
After adding the hot foil you can do all kinds of things to dress it up more. Add a tassel to a string, stamp on a sentiment or just leave it as is, like a piece of art for your gift!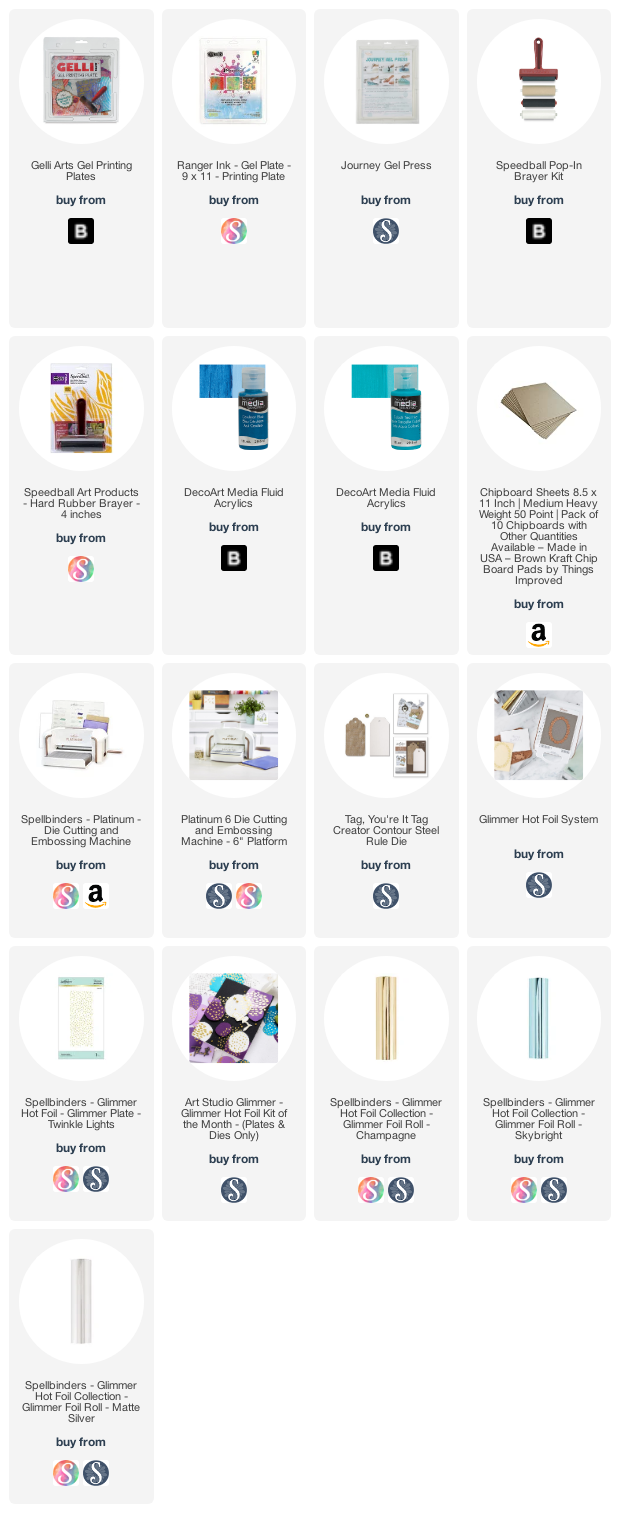 Other posts you will like:
Pin This For Later