Use transparent adhesive vinyl to create this crazy lighted Halloween wall art. This technique is so fun and has so many possibilities!
I feel like this colorful transparent adhesive vinyl was made just for Halloween! It looks so fun and spooky when lit up from behind. It almost looks like a neon sign mixed with a Lite Brite. Regardless, it's a fun addition to your Halloween decor.
As part of the StyleTech Craft 2021 -2023 design team, this post has been sponsored by Styletech Craft. Compensation and oduct have been provided to me for the purpose of this post. This post also contains affiliate links, meaning that I might receive a small commission if you click on a link and purchase, at no cost to you. All ideas and opinions are all my own.
Personalized Travel Kit Supplies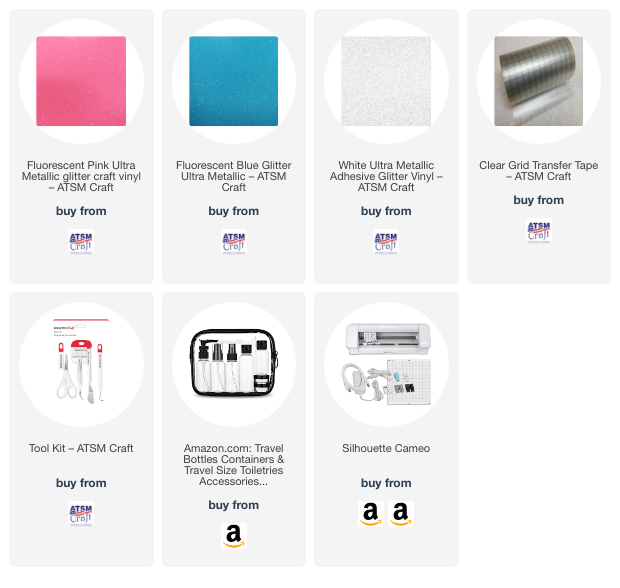 SUPPLIES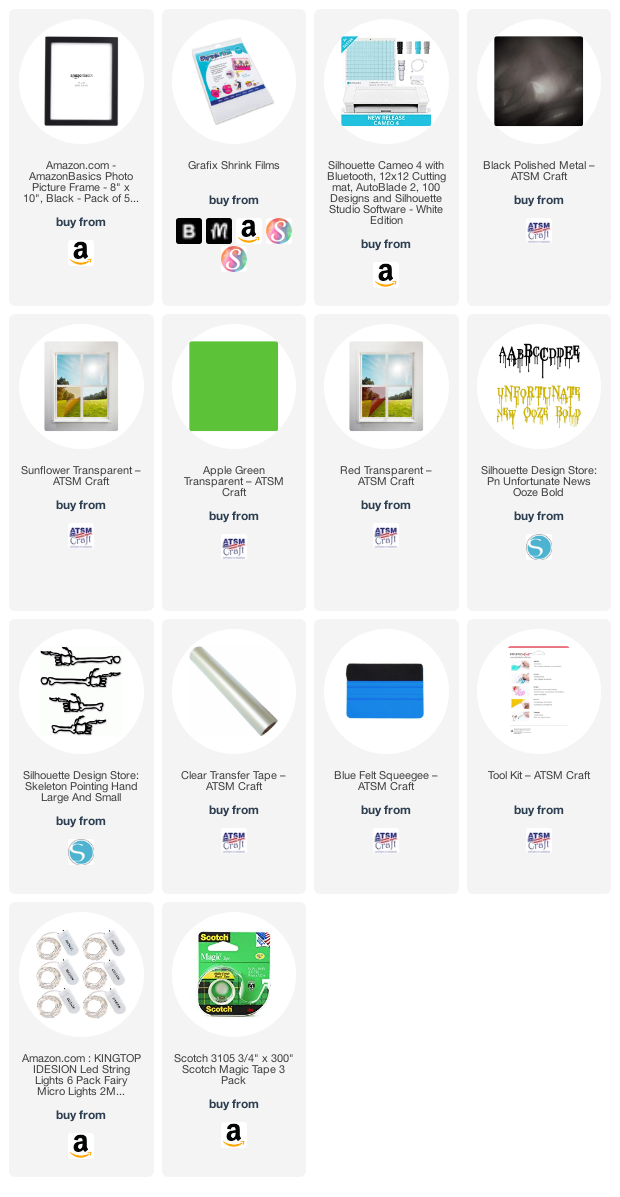 If you are a vinyl addict like I am, you know that the hardest part of this project is picking what colors to use!
Taping the lights in place can be a little tricky. Try to to keep the tape off of the area where the transparent vinyl shows through. Make sure to leave the control out at the bottom of the frame.
Yield:

1
Lighted Halloween Wall Decor
Tools
Instructions
Trim the clear plastic shrink film so that fits the photo frame.
Create the design in the craft cutter software. The FRIGHT is in Helvetica and the THIS WAY... is in PN Unfortunate News Ooze Bold.
Weed the inside of the design and use the clear transfer tape to pick it up from the paper backing.
Set the design down, sticky side up.
Cut shapes out of the colored transparent vinyl so that they cover the spaces in the black vinyl and adhere in the correct spaces.
Carefully adhere the vinyl to the sheet of shrink plastic and smooth with a scraper tool.
If there are bubbles, poke them with a pin and use the scraper to smooth them out.
On the back side of the picture, tape down the lights, trying to keep the lights on the transparent part of the vinyl and with the control sticking out of the base of the frame.
Put a piece of white paper behind the lights and vinyl and then place the backing on the frame.
Pin This For Later