Use adhesive vinyl and this free hand drawn poinsettia svg file to create your own poinsettia ornament.
You guys, I am super in love with poinsettias. I know I decorate with them every year and my last few projects have been with poinsettias. I apologize, but they are my favorite symbol of the holiday season.
So I decided to draw my own poinsettia and create it into an svg file for cutting with my Silhouette. I absolutely love how my poinsettia ornaments turned out. I love it so much that I decided to offer it as a free download for my blog subscribers!
As part of the StyleTech Craft 2020-21 design team, this post has been sponsored by Styletech Craft. Compensation and product have been provided to me for the purpose of this post. All ideas and opinions are all my own.
Supplies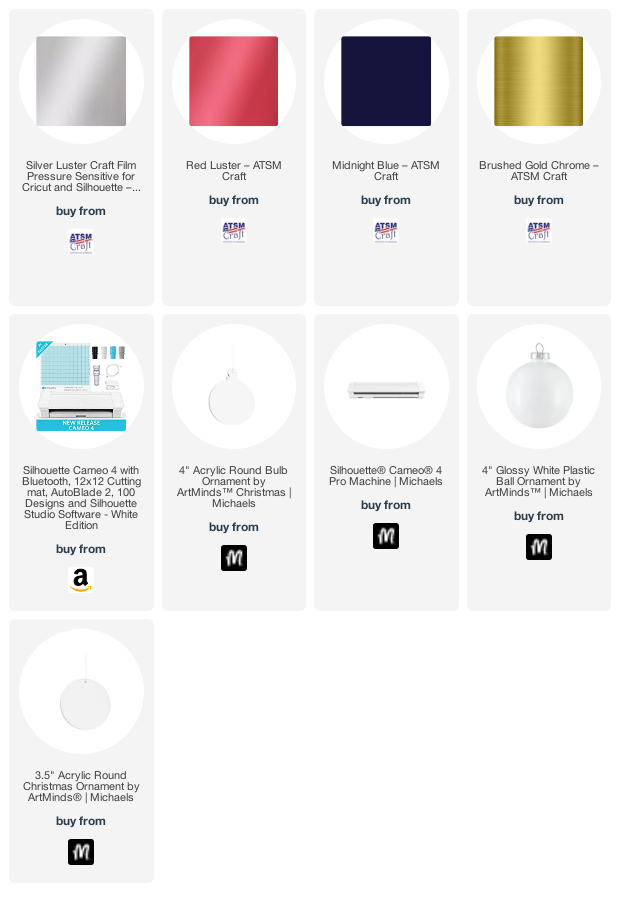 Of course I pulled out my selection of adhesive vinyl from StyleTech Craft. They make my favorite vinyl in all types of styles and colors. My favorite vinyl at the moment is the Luster vinyl. It's matte and shiny at the same time and the finish just seems so classy!
This year, since I am using a white Christmas tree, I decided to go with navy, red, silver and gold on my ornaments. I did a couple of different types using the poinsettia cut file. This year I used both acrylic disc type blank ornaments and I also used round 4 inch white ball ornaments.
For the flat ornaments, the process is pretty straight forward. Cut the base color out, then the outline, and then the middle stamens of the flower. I found it easiest to set the Silhouette machine to do two passes for the more intricate parts of the design, the outline and the stamens. It really makes weeding easier.
Layer the weeded outline on top of the base color, using transfer tape and adhere to the acrylic blank. When you peel the stamens from the backing paper, you might find that they don't weed out well. That's okay. Press the whole piece onto the ornament and slowly peel the excess up. You might need to use a weeding tool to press the tiny pieces on to the ornament.
For the round ball ornaments, I found that only using the outline is best, to get good adhesion to ornament. After weeding out all the insides of the flower, use the transfer tape to lift it off the backing paper and place the middle of the poinsettia onto the center of the ornament. Gently press from the middle out to adhere the vinyl. I found that to make it lay flat, I had to make some very small cuts in strategic places.
Subscribe to Sparkle Living to get this free poinsettia cut file!
This cut file (SVG) is for personal use only and shall not be reproduced or sold or used on items for sale.