Warm up this winter with this glistening layered winter trees candle holder DIY craft using adhesive vinyl.
Now that Halloween is finally over, I can start my favorite past time…creating and decorating for Christmas and winter! Are you even thinking about the winter holidays or are you a "no thank you ma'am, Thanksgiving first" kind of person? I'm kind of in between. I mean, I love fall and want to keep up fall decor through November…BUUUUT, the Christmas season is only a month, and that just won't do.
I'm starting the winter decor simple this year. I love the look of snow and snow on trees and layers of trees… I could go on. I definitely love winter and I don't really get much of that season since I live in the desert.
This glass pillar candle holder is just like the one I created for Halloween with the haunted house. The candle holders came in a set of two. It's tall and not too big, so it looks great on a table or in the bathroom between the sinks like I display it.
As part of the StyleTech Craft 2021 -2023 design team, this post has been sponsored by Styletech Craft. Compensation and oduct have been provided to me for the purpose of this post. This post also contains affiliate links, meaning that I might receive a small commission if you click on a link and purchase, at no cost to you. All ideas and opinions are all my own.
Personalized Travel Kit Supplies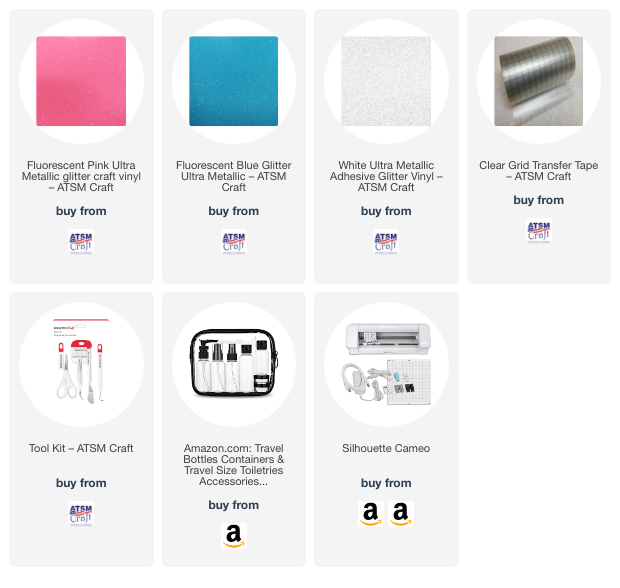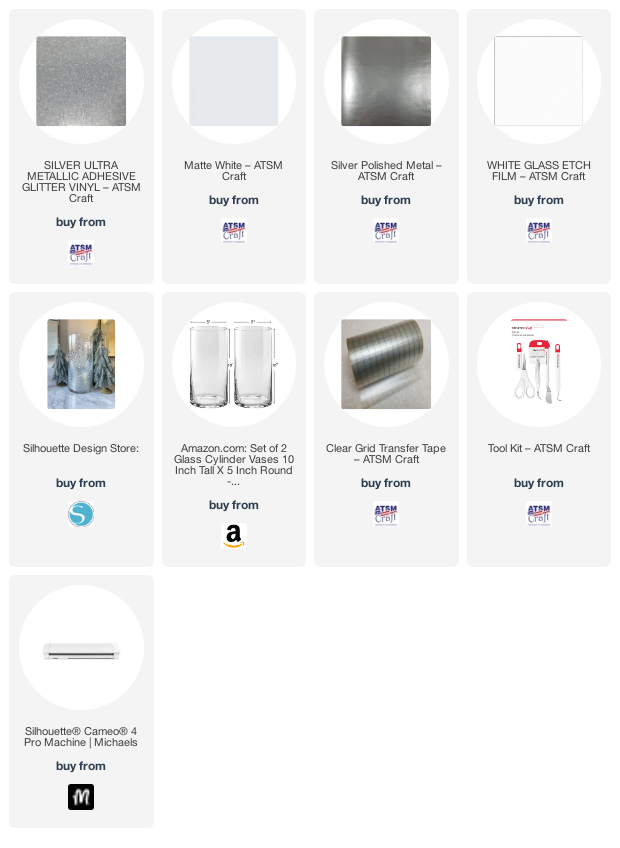 Winter Trees Candle Holder Supplies
There are four different types of vinyl used for this project. Etch is made to look like etched glass, and that is used for the bigger trees in the background. Polished metal adhesive vinyl in silver, is in the middle layer of the trees, and the front layer of trees is silver transparent glitter adhesive vinyl to add that icy, glistening snow look to the winter trees candle.
Here are the designs for trees and snow from the Silhouette Design Store:
DIY Instructions
Using your cutting machine, resize the cut files to fit the candle holder.
Cut out the trees and snowflakes and weed the vinyl cut outs.
Clean the glass candle holder with rubbing alcohol or glass cleaner to remove any dust, oils or smudges.
Use the gridded transfer tape to place the large trees on first.
Layer the middle and small trees on top of the large trees with the transfer tape.
Use the transfer tape to adhere the snow dots above the trees and a few on the trees for depth. I used the tape to dab the dots on in strategic places so that the snow is spread out.
Place the little snowflakes in any black spaces.
Enjoy your new layered winter trees candle!