Make these fun DIY Halloween charms for your backpack or keychain using shrink plastic sheets and glittery adhesive vinyl!
Now that my youngest kid is a big girl in Kindergarten, she loves clipping decorations on to her backpacks. She has hand sanitizer, some small stuffies on clips and all kinds of little things that are special or that she finds cute. She decided that she needed some Halloween decor for her soccer and school bags, so we decided to make some together.
As part of the StyleTech Craft 2021 -2023 design team, this post has been sponsored by Styletech Craft. Compensation and oduct have been provided to me for the purpose of this post. This post also contains affiliate links, meaning that I might receive a small commission if you click on a link and purchase, at no cost to you. All ideas and opinions are all my own.
Personalized Travel Kit Supplies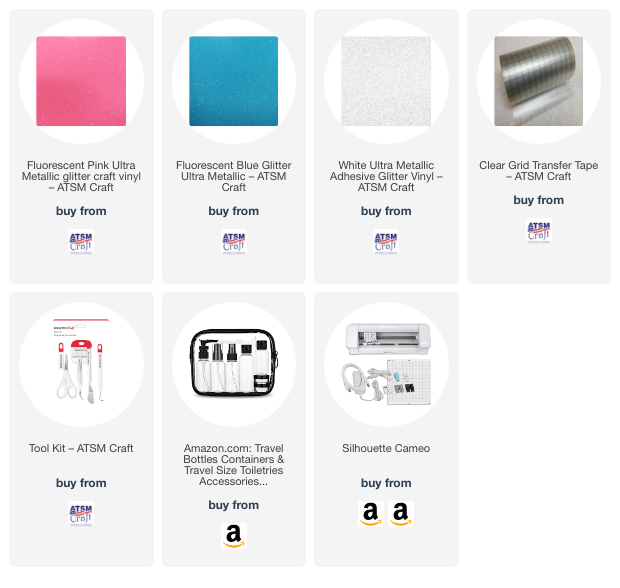 DIY Halloween Charms Supplies
The skeleton design is from the design store and the witchy kitty design is one that I created last year for this Halloween Black Cat Coffee Sign.
Instructions
Making these charms took a little bit of trial and error, since we didn't know how much the shrink plastic would actually shrink when heated.
Download your design to the software of your craft cutting machine and open up your workspace. Usually, I have my workspace set to 12×12, but the shrink plastic I used was 8×6, so I set it up to that size.
Then I added the design. I used the offset tool to create an outline around the design, and then cut out the outline on to cardstock.
Take the outline cut out and trace it on to the shrink plastic with a Sharpie pen. Using scissors, just the design out of the shrink plastic. Try to cut just inside the Sharpie line, because otherwise you will see it on the charm (I learned that the hard way.)
Punch a hole in the top of the plastic.
For the skeleton, I colored the rough side of the shrink plastic black with the Sharpie.
Heat and shrink according the the directions on the shrink plastic. Keep an eye on the designs, the skeleton decided to do some acrobatics in the oven and he had to be flattened with a spatula. An easy fix, but it needs to be done while the plastic is still hot.
Once the plastic is shrunk, measure it and approximate the size with the design in the cutting machine software.
Cut out the design and use the weeding tool to remove any excess vinyl. Use the gridded transfer tape to add the design to the plastic. You might have to adjust the design a little bit to fit, since the plastic can shrink unpredictably.
Add your clips and chains and enjoy your glittery Halloween charms!
More Halloween Ideas For You