Even if you aren't a watercolor artist, you can create these sweet watercolor and vinyl floral gift tags quickly and easily.
Now that it is spring time again, I am getting ready for my spring gifting. There are plenty of holidays coming up, such as Easter and Mother's Day, as well as birthdays, graduations and weddings. I tend to never have greeting cards or gift tags laying around, so I am trying to get ahead of things by making some sweet floral gift tags to attach to gift bags.
These tags are easy to make with adhesive vinyl and an electric craft cutting machine. No watercolor talent needed! I say that because I personally have no watercolor talent!
As part of the StyleTech Craft 2021 -2023 design team, this post has been sponsored by Styletech Craft. Compensation and product have been provided to me for the purpose of this post. This post also contains affiliate links, meaning that I might receive a small commission if you click on a link and purchase, at no cost to you. All ideas and opinions are all my own.
Supplies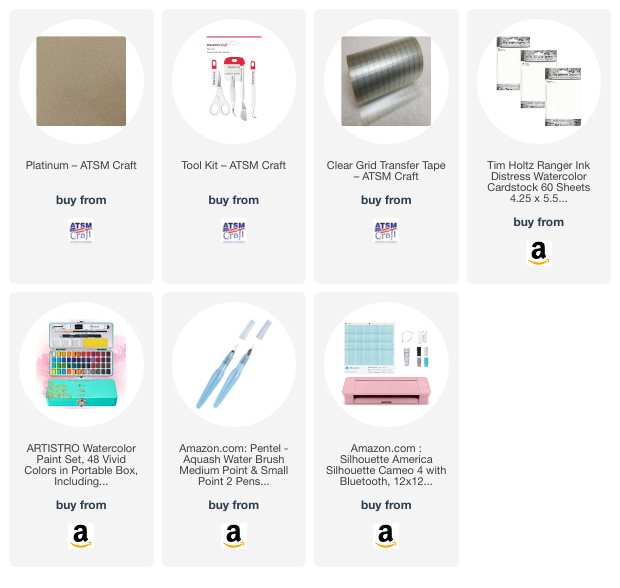 Watercolor and Vinyl Gift Tags Instructions
To create these gift tags, I selected some poppy flower designs I found in the Silhouette Studio Design Store. I sized them in the software to fit on to gift tags, and cut the poppys out of StyleTech Craft adhesive vinyl in Platinum Glitter.
I also cut out gift tags using my electronic craft cutter. For these I used Tim Holtz Distress Watercolor Paper. I prefer this watercolor paper because it is bright white, whereas watercolor paper is usually an off-white or cream color.
Once all the the vinyl designs and tags are cut out and weeded, use the clear gridded transfer tape to take the vinyl design off the paper backing. Do not adhere it to the watercolor paper at this point. You want to hover over the watercolor paper tag, to get an idea of where you want the watercolor to go.
Using the water brush, paint the watercolor paper with water in the general area of the flower petals, and then add a bit of color using the water brush. It doesn't need to be perfect, just get in the general vicinity of where you want the vinyl flower outline to go. Do the same with the stem. Let dry.
Once the watercolor paint is dry, adhere the flower outline. Attach a ribbon and your done! Cute and easy and perfect for spring!