Use adhesive vinyl and copper stakes to create these cute plant label stakes for your garden!
This year I'm starting my first heirloom tomato garden. I ordered a bunch of heirloom tomato seeds ands started them in June for August planting. In Arizona, we have two growing seasons, spring and fall, so there's two chances to grow tomatoes each year.
With the different varieties of tomato seedling I have, I decided to make some garden label stakes using my adhesive vinyl. I created a couple different versions, one with a white outline, which I feel I can see better, but I like the classy look of the garden stakes without the white background. Which version do you prefer?
As part of the StyleTech Craft 2021 -2023 design team, this post has been sponsored by Styletech Craft. Compensation and product have been provided to me for the purpose of this post. This post also contains affiliate links, meaning that I might receive a small commission if you click on a link and purchase, at no cost to you. All ideas and opinions are all my own.
SUPPLIES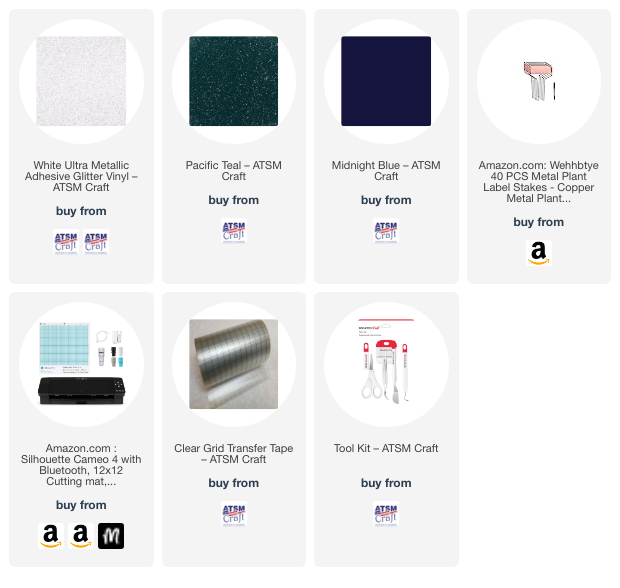 Instructions
To make these garden label stakes, you will need to to pick a font that you will find easy to read. I choose a calligraphic font called Luminari. Type out the name of your plant in your cutting machine software and resize it to fit your garden stakes. You can create an outline by using the outline tool. You might have to delete some points inside the outline if the word has letters with holes in them, such as letter P and letter O.
Cut out your designs in your vinyl weed out the letters and numbers with the weeding tool. Use the gridded transfer tape to adhere the words to the garden stake. Use the scraping tool or a credit card to get a really smooth transfer.
Easy peasy garden label stakes! I'm so excited for my heirloom tomatoes!