Create this dramatic summer sun vinyl tray using vinyl that changes color when in the sunlight.
I've been looking for a good tray that is perfect for serving food and drinks outside. I knew what I didn't want…no ceramic or glass to break, not heavy, and not a super slick surface so that things don't slide off when I lose my balance (I'm not the most graceful individual.) Oh and I wanted to be able to decorate it. I finally found the perfect tray. It's lightweight, won't shatter if I drop it, and it has a lip on the edge so my goods are less likely to slide off.
Plus, I was able to put a gorgeous layered sun on it. Or is is a flower? It's a sun that resembles a flower. I don't know. But it looks great with this amazing adhesive vinyl that changes color when it's in the sunlight. Amazing, right? So the layered sun looks white when in the shade, then changes to vibrant pink, blue, purple and yellow when in the sun. How fun!
As part of the StyleTech Craft 2021 -2023 design team, this post has been sponsored by Styletech Craft. Compensation and oduct have been provided to me for the purpose of this post. This post also contains affiliate links, meaning that I might receive a small commission if you click on a link and purchase, at no cost to you. All ideas and opinions are all my own.
Personalized Travel Kit Supplies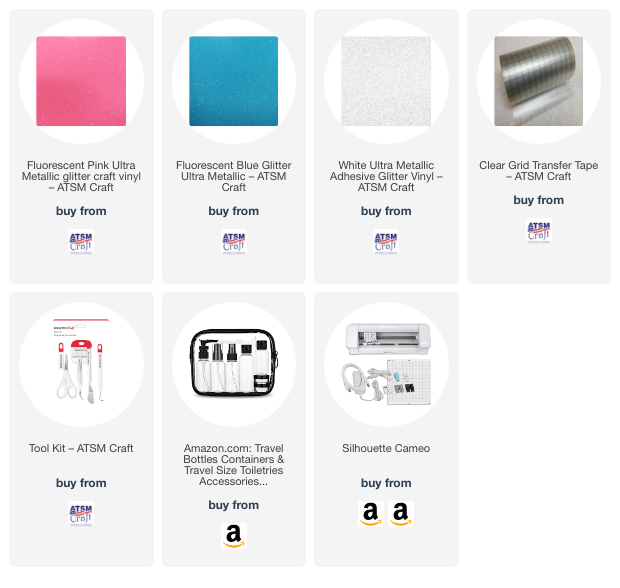 SUPPLIES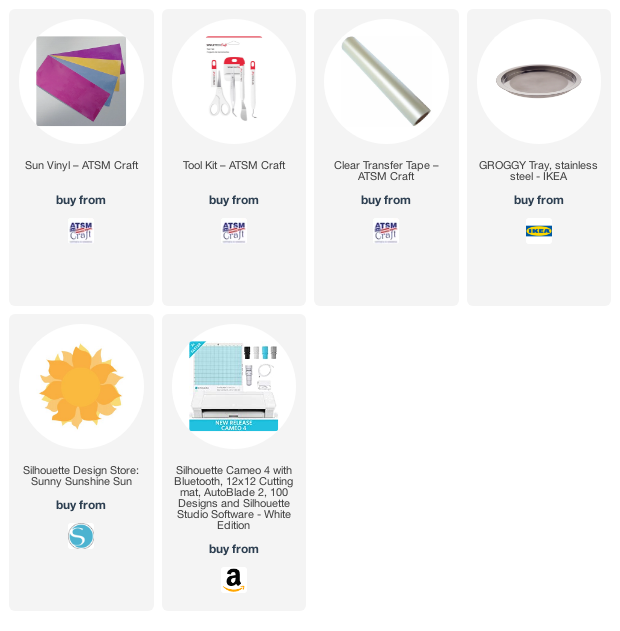 INSTRUCTIONS
Open up the layered sun svg in the software for your electronic cutting machine, and then resize the sun to your desired size.
Ungroup the layers and put each layer in its own tab, so that it can be cut out in its individual color.
Cut out the layers using the electronic cutting machine. For the cut settings on my Silhouette Cameo 2, I used Blade 2, Force 10, Speed 5 and two passes.
Cut out a piece of the clear transfer tape so that it is just larger than the largest layer.
Carefully place the bottom layer on the center of the tray, using the transfer tape. Try to avoid getting bubbles by pressing in the middle and slowly working your way out towards the outside of the design.
Continue with the other layers.
Enjoy your fun sun vinyl tray!