Make some fun DIY ghost yard decor for Halloween. Use precut wood, paint and adhesive vinyl to create these sinister looking ghosts to haunt your favorite neighborhood.
I went to the hardware store today and spent way too much time looking at the outdoor Halloween decor. The cool giant lighted spider web was already sold out, otherwise I would have bought it and put it up already…yes, I know it's barely September. I'm just excited for it not to be summer anymore.
These ghost yard signs are so easy to make. Just paint the wooden parts, stick the stake to the ghosts, add some sinister looking eyes cut out of adhesive vinyl, and stick it in your yard!
As part of the StyleTech Craft 2021 -2023 design team, this post has been sponsored by Styletech Craft. Compensation and oduct have been provided to me for the purpose of this post. This post also contains affiliate links, meaning that I might receive a small commission if you click on a link and purchase, at no cost to you. All ideas and opinions are all my own.
Personalized Travel Kit Supplies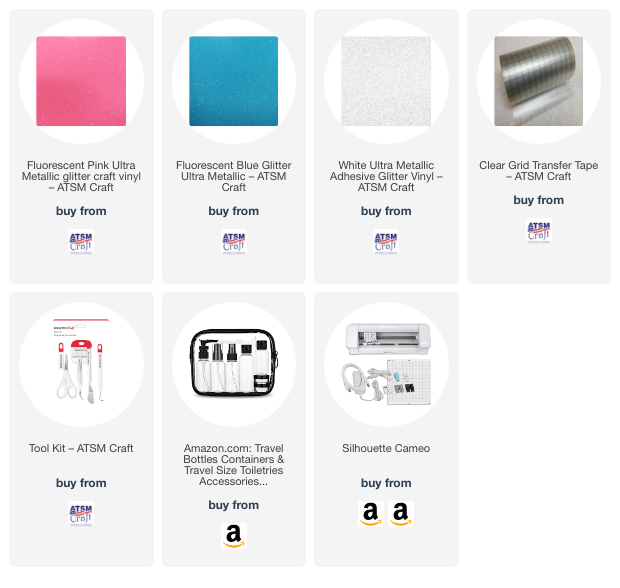 Ghost Yard Decor Supplies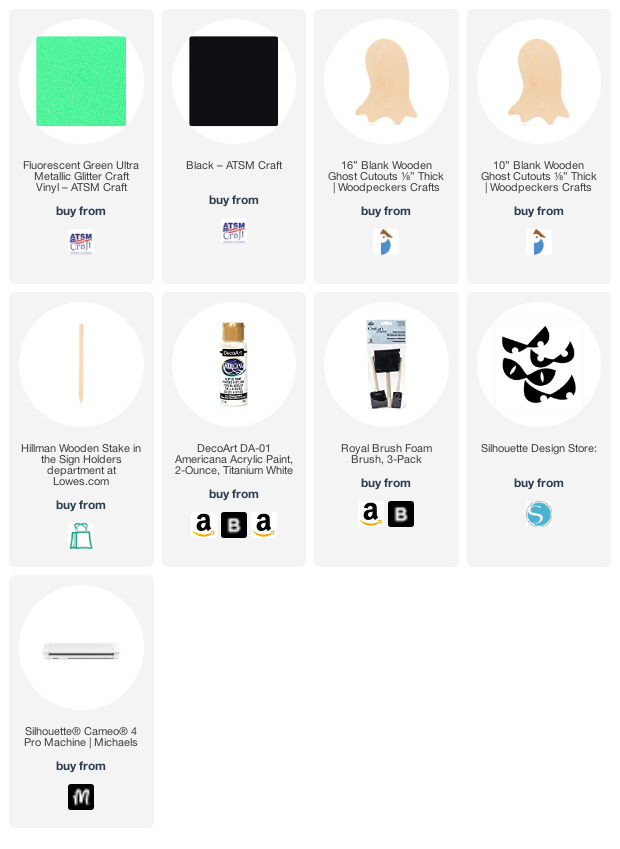 Instructions
Use the foam brush to paint the wooden ghosts and the wooden stakes white.
While the paint is drying download and size the spooky eyes in the craft cutter software. I made the eyes about 5 inches wide for the large ghosts and just over 3 inches for the small ghost. Once you size the eyes, use the offset panel to create the black background that creates the outline of the eyes. Cut out the vinyl and weed it.
Once the paint is dry, adhere the stake to the ghost. If your wooden stakes don't have the adhesive strip on it, use a strong adhesive like Gorilla Glue and adhere it to the ghost.
Layer the Fluorescent Green Ultra Metallic Glitter vinyl eyes on top the the black Craft Gloss vinyl. I didn't use transfer tape, I just eyeballed it (pun totally intended!)
Adhere the eyes to the ghosts and enjoy your new ghoul friends!