Create this colorful modern rainbow tag using foiled paper, a cutting machine and an embossing plate!
These modern rainbow foiled paper are so fun to make. I started making tags just like this using letters over the holidays to decorate our stockings. The modern rainbow is fun because you can use non-traditional colors and some textures as well.
THIS POST CONTAINS AFFILIATE LINKS MEANING IF YOU CLICK ON ONE AND MAKE A PURCHASE, THIS BLOG MAY RECEIVE COMPENSATION, AT NO ADDITIONAL COST TO YOU. I AM PART OF THE RINEA DESIGN TEAM AND SOME PRODUCTS WERE PROVIDED FOR THIS POST. PLEASE SEE THE POLICY PAGE FOR FULL DISCLOSURE.
RECOMMENDED SUPPLIES
USE CODE SPARKLE TO SAVE 10% OFF OF YOUR RINEA FOILED PAPER ORDER.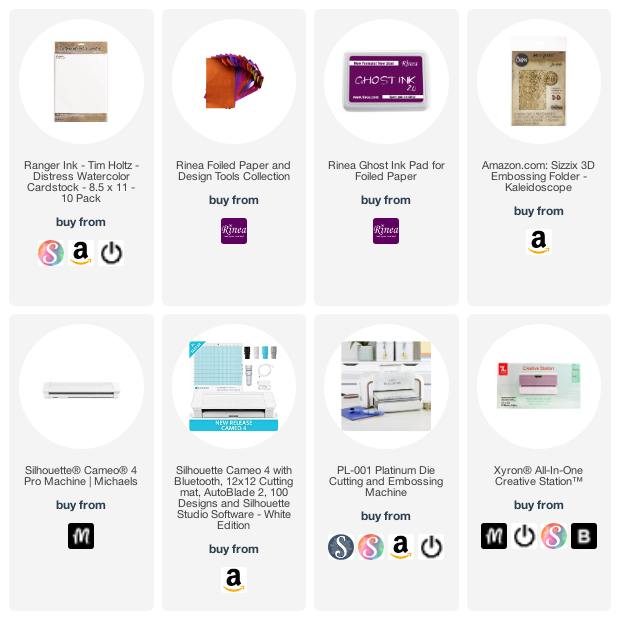 Watercolor Paper
Adhesive
Craft Cutting Machine
Embossing Folder
Manual Die Cutting Machine
Ribbon
INSTRUCTIONS
In the design software for your electronic craft cutting machine, size the two of the clouds so that they fit right over the ends of the rainbow. Highlight the rainbow and clouds together and use the software to create an outline of the image using the offset tool, at least 0.125 bigger than the image. Separate the offset from the rainbow and the clouds. Cut out two of the offsets using the watercolor paper. This will create the background.
Using the Rinea Foiled Paper Floral Variety Pack, cut out the rainbow and clouds in your preferred colors using the craft cutting machine on vellum setting.
Once you have all the pieces cut out, decide the foiled paper pieces that you want to emboss and run them through your die cutting machine using an embossing folder. Rub the Ghost Ink 2.0 lightly over the embossed pieces, so that the color comes off just the top of the embossing. Gently rub off the Ghost Ink 2.0 with damp cloth.
To adhere the whole rainbow together, I use the Xyron Creative Station, so that I can peel and layer the pieces like stickers, but any glue will work. If you are adding a ribbon, for hanging, adhere it between the two layers of watercolor paper.
It's a really easy and fun craft and it's perfect for spring! Happy Crafting!