Take a basic toiletry travel kit and personalize it for your next getaway with adhesive vinyl!
As I'm getting ready to send one of my kids across the country for soccer, I decided that of course I needed to add a special touch to her travel toiletry kit. Since she is going to Florida, she absolutely needed some sparkly bright colors and a pink flamingo added to her bag, just so she knows it's hers.
As part of the StyleTech Craft 2021 -2023 design team, this post has been sponsored by Styletech Craft. Compensation and oduct have been provided to me for the purpose of this post. This post also contains affiliate links, meaning that I might receive a small commission if you click on a link and purchase, at no cost to you. All ideas and opinions are all my own.
Personalized Travel Kit Supplies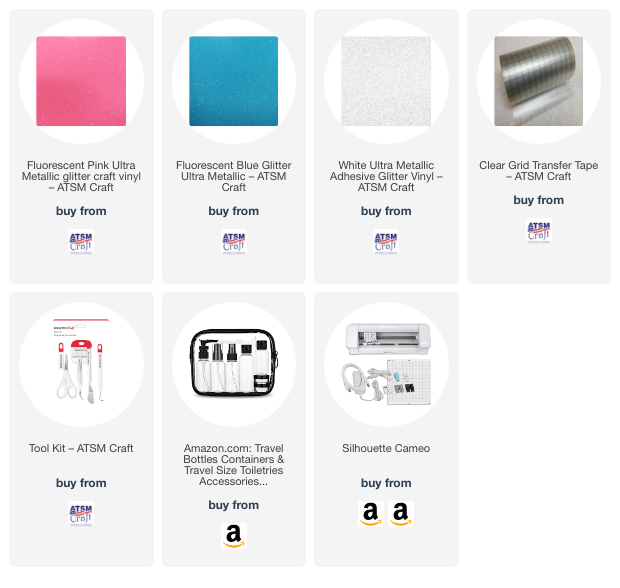 Personalized Travel Kit Instructions
Download a font that you like for the name and in the software for your cutting machine, type out the name. If there are any letters that overlap, be sure to use the welding tool.
Create an oval shape that is bigger than the name you typed and that the name can be centered in.
Resize the flamingo so that it fits nicely with the oval and name.
Cut out design in your desired colors and weed using the weeding tool.
Use the transfer tape to layer the name on the oval and then adhere to the bag. Layer the flamingo on the side of the oval.
Enjoy your new personalized travel kit!
More Adhesive Vinyl Crafts